Gifts
5 Practical Father's Day Gifts That He Will Actually Use
Practical gifts that make outdoor activities and exciting family outings easier for parents are perfect for Father's Day! Products like these that your father can use on a daily basis to save time or energy, make things a little more comfortable, make things a little more enjoyable or get stuff done with will be the key — and, luckily, that's pretty easy to work with!
So if you're looking for a gift as great as your dad or father figure himself, desperately trying not to fall back on your go-tos, you've gone in the right direction! We get dads, and we know WHAT to get dads. So from the cool compact power bank to keep the dad jokes coming over text to the clever curated Dad Gift Box of their dreams, discover our picks when it comes to perfect and practical gifts for the greatest dad around!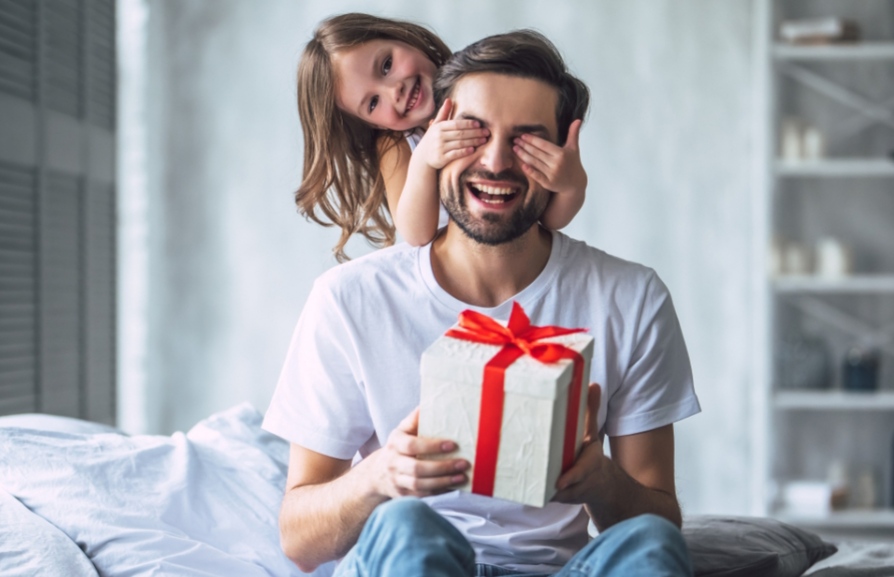 Personalized Portable Power
If the father figure in your life is even a little techy, don't hesitate to enable him! Even if you're mostly just providing power for the dad jokes to keep pinging your phone, a portable power bank will be perfect and practical. Along with their super useful function, power banks can even be stylishly unique and fashionable. Try to find one that you think he'll love the look of, too! If your father is someone who's going to take this power bank with him everywhere he goes (and he probably is!), then consider customizing this cool little gift by getting it engraved with something special!
Kitchen Gifts and, of Course, Gadgets
Is your dad a killer cook or curious in the kitchen? Any cool kitchen gifts and gadgets for Father's Day are sure to make an incredible impact on him — whether it be thanks to the ability to up their game, ability to improve their space, opportunity to build their skills or recognition of their amazing talent!  Accessories to amplify his morning beverage routine, for example, will make for great gifts not only because they're practical and personalizable, but because the father in your life will think of you every morning when they use it! Similarly, accessories to amplify their after-work drink is a common direction to go as well when shopping for dads. This is a gift that can get expensive quickly though, so don't stray away from affordable bar and drink accessories like cocktail kits, cocktail mixes, cocktail garnishes, cocktail cubes, coasters, cup markers and bar books! Similar to cocktail crafting supplies, specialty condiments and sauces make for some of his favorite Father's Day gifts, thanks to the fact that they're an exciting step up (or even just over) from what he would buy for himself and the family normally. If you choose wisely, certain specialty condiments could even very quickly become his go-to staples, so you may even be able to set yourself up for success in the years to come as he asks for more every Father's Day! 
Along with potentially being inspired and skilled in the kitchen, it's no secret that most dads seem to love a good gadget, too! So if the father figure in your life is a gadget lover, is interested in trying something new in the kitchen or is somewhere in between, a cool kitchen gadget is sure to get him going!
Inspired-by-Him Socks
Forget about the tried-and-not-so-true tie this year and up your game with a garment he will actually agree with! It can be a challenge to choose clothes for other people, but when it comes to standout accent pieces and accessories like hats, socks, belts, shoelaces and masks, your chances of choosing an awesome one are improved immediately! Socks, in particular, can be surprisingly exciting and well-received by fathers! This is thanks to the fact that no matter what their style or personality, a perfect sock exists to showcase it, so find some funny socks for the funniest father or nail some novelty nerd socks if your dad's a nerdy dude! 
Along with being personable and easily accessible, even the coolest of socks are generally kept affordable, so you can even consider creating something like a sock bouquet that'll be as perfect for dad as the real bouquet was for mom on Mother's Day! After all, dads are notorious for having holes in their socks and always needing fresh pairs — not to mention that compared to his everyday socks, these might just smell like real roses!
Increased (and Way More Exciting) Scrubbing Powers
If we recall, we'll remember that dads are notorious for adoring gadgets — and this one is a gem! Whether he's always cleaning up projects and needing to scrub stuff down, or your mom wishes that he would, something as simple, silly and luxurious as a set of cleaning and scrubbing brushes that attach to his power drill will mean a world of fun — a world of fun that's MAYBE even a little cleaner than it was before, thanks to the time and effort it should save!
Cleverly Curated Gift Boxes for Guys
For gifting and grocery shopping alike, subscription boxes have continued to gain traction over the years as a great gifting option and complete convenience during times of social distancing. 
So even if you and your dad ARE at a distance, this is the perfect way to fill the gap! Special curated gift boxes for celebrations and single occasions don't have to be subscription-based, but whether they are a subscription that keeps on giving or you've selected it as a single gift, these types of gift boxes will eliminate the need for you to figure out the perfect Father's Day gift while still being able to give it!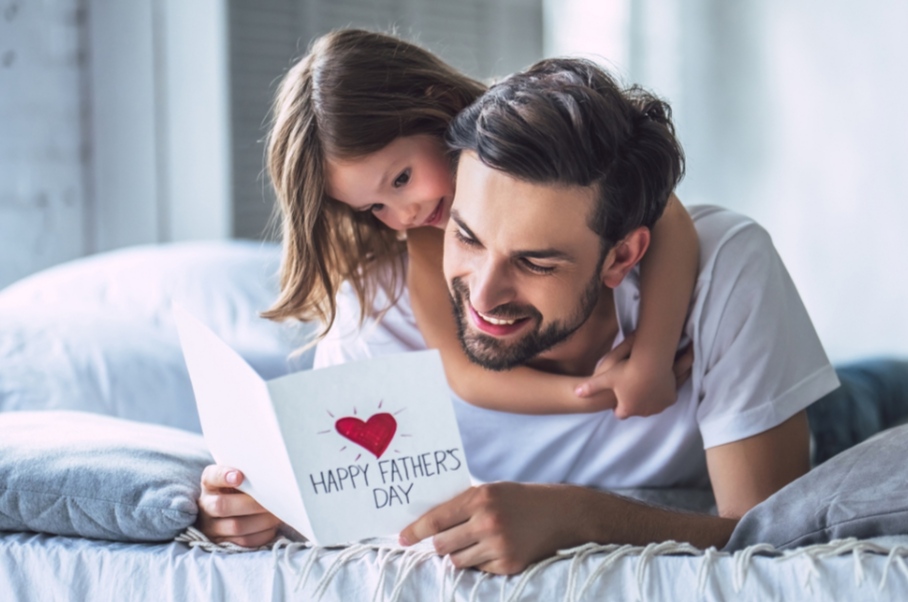 Putting the World's #1 Dad in a New Light
From gamers to gainers and fitness lovers, from whisky connoisseurs to cocktail muddlers and cooler lovers, from pro-golf to pro-gadget… The father figure in your life may very well be the world's #1 Dad. You can help him showcase it in a much cooler way than that outdated mug ever could!
Along with showcasing his success as a dad, style as a man and skills as a human, you could even help him absorb the feeling as much as showcasing it by giving him access to some much-deserved dad time!