Business
Christopher Terry, IM Mastery Academy CEO, Discusses the Future of the Academy on European Tour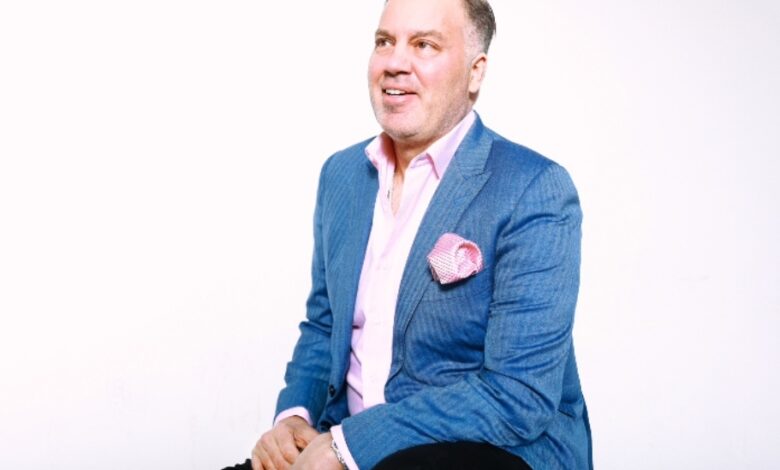 IM Mastery Academy CEO Christopher Terry recently completed a European speaking tour that featured Terry traveling across the continent, with engagements in locations ranging from Portugal to Poland. On the tour, Christopher Terry connected with IM Mastery Academy's members and independent business owners with the goal of spreading the Academy's message of self-affirmation and the value of financial education. 
"After traveling 12-plus countries during this recent Europe tour, it reoccurred to me that people in this world are still programmed a certain way. Unfortunately, this way of thinking is on the side of lack, limitation, struggle, setbacks, hardships," said Terry in an Instagram post following the tour's conclusion. "However, as creative beings, we have a choice. We can choose the thoughts to think, the affirmations to speak, and the actions to take. We can choose whether or not we want to reprogram our mind. Guys and girls, elevate yourself. Break out from the chains that bind you and begin programming your subconscious mind. It may not be easy, but the growth you may experience can make all the difference."
Throughout his European speaking events for IM Mastery Academy, Christopher Terry stressed this message of developing a positive self-concept and cultivating the mind through financial education. The Academy, now in its ninth year of operation, continues to build on this message as it aims to reach students at an international scale. For Christopher Terry, IM Mastery Academy's growth will continue to depend on focusing on elevating others through education.
"Let's all try to elevate," said Terry in a recent speech at an IM Mastery Academy Event. "The boss is elevated. Rising tides raise all ships. The tide is being raised right now for all of us to elevate."
Who Is Christopher Terry, IM Mastery Academy CEO?
Christopher Terry is the CEO of IM Mastery Academy, but he's also a co-founder of the Academy. In July of 2013, Christopher Terry founded IM Mastery Academy with his wife and CFO, Isis Terry.
Prior to founding IM Mastery Academy, Christopher Terry worked in the construction industry. The key insight that led Isis Terry and Christopher Terry to establish IM Mastery Academy was that online tools could provide students with flexible options to study financial markets in a more convenient way and at a pace that worked best for them.
As IM Mastery Academy CEO, Christopher Terry's goal is to lead with a message of positivity and self-confidence while emphasizing the importance of working hard at studying financial markets using the resources provided by the Academy.
"Why are you not listening to the Jim Rohns and the Bob Proctors and all the other greats out there? Why are you not reading? That's equivalent to taking that form, taking that seed and putting it on top of a rock and saying, 'Go ahead, grow.' It can't root. It can't find root," said Terry in another recent speech. "A tree will grow as high and go as deep as it is high. It will go wide. You can only see the bark, the stump coming out, but underneath you have a really, really wide spread. It goes as deep as it goes higher. You need to be able to have a foundation, an ability to keep growing. If you're not cultivating your own mind, what are you expecting to do?" 
Entrepreneurs such as Rohn and Proctor have been inspirations for Christopher Terry's IM Mastery Academy leadership approach. As the Academy grows, he's aiming, like his mentors, to provide inspiration and knowledge to a future generation of those interested in engaging in educational pursuits. In connecting with those involved in IM Mastery Academy, Christopher Terry often stresses the importance of mentorship and building relationships. 
What's Next for IM Mastery Academy
Isis Terry and Christopher Terry founded IM Mastery Academy to focus on educating students on financial markets, and the Academy will continue to provide online learning materials and mentorship opportunities for markets such as the foreign exchange (forex) market and cryptocurrencies. 
In addition, it offers an academy focused on e-commerce, and it recently introduced a new Time-Based Exchange (TBX) A hicademy that takes a broader approach to fast-paced intraday exchange strategies that can apply across markets. 
In June 2022, Christopher Terry announced IM Mastery Academy's Travel and Lifestyle Experience (TLX) Academy, a membership program that enables members to access discounted rates at hotels and resorts throughout the world. TLX was designed to unite financial education with travel opportunities. It will also offer members the opportunity to participate in educational themed trips with IM Mastery Academy educators, organized around topics such as crypto and forex.
The introduction of these new Academies, along with the completion of the recent European tour, shows that Christopher Terry's plans for IM Mastery Academy are for continued growth and international outreach.
IM Mastery Academy offers online learning platforms that include general and generic information related to markets and strategies but do not provide any personalized recommendations to students.