Business
Buy Electronics on EMI: Tips for Stretching Your Budget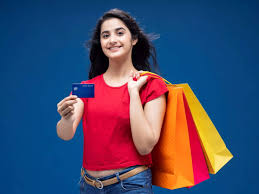 The latest trend that has witnessed a recent upsurge is to buy electronics on EMI (Equated Monthly Instalment). As one can purchase almost any electronic on EMIs, this has led people to go for the product and not postpone their plans.
It is a well-known fact that when it comes to buying electronics, people mostly postpone or sometimes cancel their purchase due to the higher price. But this problem has been solved with EMIs.
One top tip to stretch your budget here is to purchase electronics via an EMI card. Trust me, it is one of the best financial cards you can invest in.
What is an EMI card?
One of the most popular and effortless ways of making purchases, an EMI card basically works as a pre-approved loan helping you buy any durable and lifestyle product you desire. Currently, it is one of the most effective ways to buy electronics on EMI. When you buy an EMI card in India, it can be used for online and offline purchases.
It's been around three and a half months since I availed of this card to purchase a new 90-inch smart television. It was priced at Rs 1,19,999. I don't recommend giving a large amount in one go when you can pay some part each month without any interest. So the next time someone asks you how to buy electronics on EMI without credit card, guide them about this EMI card.
What is the difference between both cards?
An EMI card is a pre-approved loan in your wallet, and you can use the loan facility to purchase any product of your choice. On the other side, a credit card is an instrument issued by a financial institution that lets you purchase products on credit where the interest rate charges are usually high.
While the credit card offers a maximum of six months of no-cost EMI, the EMI cards provide a much more time period. Further, for an EMI card, there are some simple requirements, while for a Credit card, it is mandatory to have a good credit score which most people don't have.
In my personal experience, when it comes to EMI cards, I've been using the one provided by Bajaj Finserv to buy electronics on EMI. I use this application for almost every payment, from electricity bills to mobile recharge. So, when I was planning to go for an EMI card, I came across it in their app only, following which I applied.
What are the benefits of an EMI card?
When you see that the no-cost EMI period is much longer than the mainstream six-month period, you automatically plan to purchase a more expensive version of any electronic appliance or gadget.
These cards offer flexible repayment tenure from 3 to 24 months. This gives the buyer a sense of satisfaction as they can plan things accordingly.
Unlike a credit card, where one makes a purchase on credit, this card comes with a pre-approved loan of Rs 2 lakh.
Meanwhile, next time someone asks you 'How to buy electronics on emi without credit card?', you have the answer now!