Business
VyStar Foundation Gives Almost $200K to 10 Military Service Nonprofits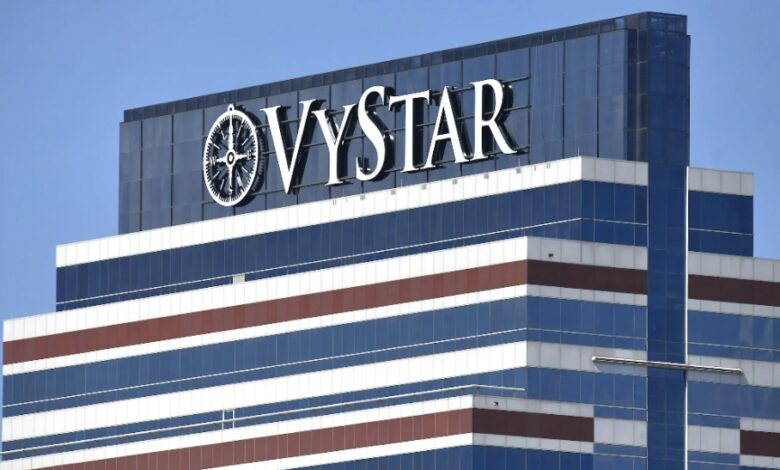 VyStar Foundation  is the philanthropic arm of the VyStar Credit Union . The Jacksonville, Florida-based financial institution debuted the foundation in March 2023. The first 10 recipients of its inaugural grant cycle help veterans, active military, and their families.
Founded at Florida's Naval Air Station Jacksonville in 1952, VyStar honors its military roots by offering programs and initiatives that assist active duty armed forces members, veterans, and their families. It admires the service and sacrifice of military members. The financial institution's charitable foundation is committed to doing good and leading by example. It accomplishes that through partnerships supporting veterans, military members, youth, and community improvement in the regions the credit union serves.
According to the Florida Department of Veterans Affairs , the state has 1,492,000 veterans, making it the home of the third-largest veteran population in the United States, behind California and Texas. The Sunshine State also has the fifth-largest population of active duty personnel and reserve members in the five military armed services, as the Florida Department of Education  reports. This is what motivates the financial institution's philanthropic arm to help ensure military members, veterans, and their kin get the social services they need to flourish and be successful members of their communities. The foundation strives to empower young people by offering access to creative learning opportunities. It also nurtures community growth by supporting financially strong, culturally vigorous, interconnected communities.
The foundation's first round of funding was given to operations focusing on community resources such as employment, mental health services, housing, small-business consulting, and food insecurity. It's distributing almost $200,000 to 10 organizations dedicated to bettering those that are serving or have served in the military.
Brian Wolfburg , VyStar president and CEO , and chairman of the VyStar Foundation, stated, "I am grateful to the organizations that are supporting active duty armed forces , veterans, and their families."
CEO Brian Wolfburg: VyStar Foundation Is Expanding Its Reach
"It is a tremendous honor to recognize the outstanding organizations that are addressing critical needs  in the communities we serve," stated Brian Wolfburg. The CEO confirmed that the foundation will continue to expand the financial institution's charitable efforts throughout Florida and Georgia.
The credit union caters to the financial needs of its 900,000 members nationwide. It has 70 branches in Florida and Georgia, with more on the way. The credit union "will continue to seek out new ways to ensure [it] is a benefit to our employees, members, and the communities we serve," stated Wolfburg.
He explained that as the credit union "continues to grow, the foundation will serve our new and existing communities, help us build important relationships with community leaders, and support organizations that make a difference every day."
Organizations Honored by the Foundation
"Each of the 10 nonprofit organizations selected as part of this grant cycle  are truly making a difference in the lives of our military, veterans, and their families," stated Patricia McElroy , president of the foundation.
McElroy added, "It is our privilege to be able to provide them with much-needed support to enhance their efforts. VyStar's spirit of philanthropy is deeply embedded in who we are along with our commitment to our brave service members."
Six benevolent organizations based in Duval County, Florida, received grants for all the good they do for military families. One is Northeast Florida Women Veterans Inc. , which got a grant for its HerSpace program. The organization provides a safe place for women to secure housing and in-depth case management. The Five Star Veterans Center received a grant for the Weaver Wellness Mental Health program, which provides on-site housing, all-day mental health services, and case management.
Four more Duval-based charitable organizations received grants. Beaches Habitat for Humanity  received a grant for its dedication to improving veterans' living conditions, including the Hometown Heroes program, which does interior and exterior home repairs. Task Force Hydro got a grant from the foundation for offering beneficial mental health support to veterans and active military members and their families. What sets it apart from other organizations is its focus on the healing power of the ocean and outdoor recreational activities.
Operation New Uniform Inc. received a grant to foster the support it gives to military veterans as they transition from active duty to civilian life. It provides employment and small-business counseling to those in need. And the United Way of Northeast Florida  got an allocation from the foundation for its Mission United veteran emergency needs project, which provides a basic needs fund to veterans, active military, and their families, to get them through an immediate crisis.
"We have seen the incredible power of what we can accomplish when we work together for the common good," stated McElroy.
In Alachua, Florida, the Alachua County Coalition for the Homeless and Hungry received a donation from VyStar Foundation for its focus on improving life for homeless veterans. It provides them with food and basic necessities.
And in Orange, Florida, the Veterans Entrepreneurship Initiative was selected for the education, support, and resources it provides to veterans to help them become entrepreneurs and contribute to the economy of their communities.
Two organizations in Chatham, Georgia, received grants from the foundation. The first is the SD Gunner Fund Inc. which runs a service dog program. Its mission is to improve the mental well-being of veterans by providing a service dog and training. America's Second Harvest of Coastal Georgia is the second grant recipient in the Peach State. The organization operates a mobile food pantry that brings food to the Hunter Army Airfield in Chatham County for active military and veterans.
McElroy considers it an honor to serve as foundation president, allowing her to work with many generous and compassionate people in the organization and at nonprofit operations throughout Florida and Georgia. "We invest considerable thought into selecting the organizations that align with our mission, ensuring that every dollar is wisely utilized to improve the world around us," she shared.
It's all a part of the credit union's mission to do good. "It inspires our teams in all that we do, whether we're serving our members, volunteering with nonprofit organizations, or donating to community parents who share in our commitment to improving the places we call home," stated McElroy.
The foundation's next grant cycle starts in August 2023. That round will give grants to nonprofit operations that benefit underserved youth. It's accepting applications from Aug. 21 through Sept. 30.