Gifts
The best gifts for plant lovers on all occasions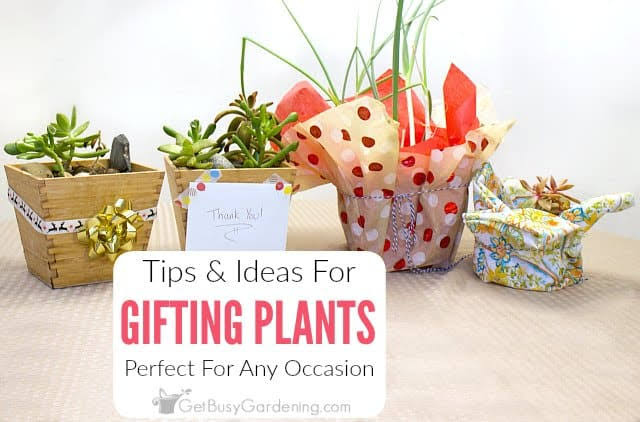 If you have got friends with a green thumb and you want to give them something unique on their special days or occasions like Thanksgiving, Christmas, Friendships Day etc., then we can solve your problems by suggesting you the best gifts for plant lovers on your list. You can wish them well with something special on their birthday, their wedding anniversary or their housewarming party. You can always amaze them with the best gifts that would bring a broad smile to their face. We have a list of gift items that would cater to the needs and interests of your plant lover friends. Thereby making them absolutely happy. Have a look at them and get ready to amaze your friends with some delightful surprises
Box of seeds
Unboxing a gift would become even more delightful upon realizing the content inside the box. Your plant lover friend would be delighted to see the sweet surprise that you have packed for them. You may buy a box of seeds of various flowers, plants, vegetables and fruits and give it to your friend as a token of their love. They would surely love it.
Groot syngonium plant
You can get a Syngonium plant for your friend and help them add more plants to their garden or their plant's collection. The best part about Syngonium is that it can be placed anywhere, and it is a low maintenance plant. Therefore your friends can keep up with it even during a busy schedule. You may buy a unique Groot planter for the Syngonium plant to surprise your friends.
Guide to plant care
You can buy a plant book for your friend although you might think that since they are a plant lover, they would not need this book but the fact is that there are so many facts that are not known to us. So this book can help them know more about their hobby, and it can help them pursue it in an even better way.
Lucky bamboo buddha
You may buy lucky bamboo plants online and amaze your friends with the same. The best part about lucky bamboo is that they are associated with good fortune and prosperity. To make it more ravishing, you can get an idol of Gautam Buddha, or you can get a Gautam Buddha planter for the lucky bamboo plant. Thereby uplifting the appearance of your gifts and making them more tempting.
Hand-painted pots
Plant lovers are crazy about plants and related articles. So if you find it tough to get a gift for your friend, you can pick up any simple pot from the market and turn it into a Masterpiece using your creativity. You can try any DIY craft ideas, or you may paint the pot yourself and offer your handmade token of love to your friends.
Gardening tools
You must have heard your friends receiving plants at their doorstep through online plants delivery. Likewise, you can also order gardening tools that can help your friends take care of the plants that they adore. You surprise them by getting the gifts delivered to their doorstep, or you can get it delivered at your address and then walk with your gift and offer it to your friend in person.
Strawberry air plant magnets
You must have visited your friend's house and struggled to find a place to sit simply because your friend is so madly in love with plants that they have filled every corner of the house with plants. Now that you want to make an addition to your friend's collection. You can buy strawberry plant magnets for them so that they can place these planters on the wall itself and grow plants in them. Thereby beautifying their house and blessing them with new plants as well.
Plant mug
When it comes to choosing gifts,coffee mugs are the most popular and the most common gift ideas. Whether it is a birthday celebration or marriage anniversary, you can always choose personalized photo mugs and give them to your friends. However, in the case of a plant lover friend, you may buy a unique plant mug that can help your friends embrace your love for the plants. 
Seed pencil
While most of the pencils are used with the timbre of wood, there are sure pencils that return the favour to the environment. These pencils are special seed pencils. You may use them as long as you want, and when they get over, you will find a seed at the end of the pencil. You can sow it in the ground and get a lovely plant out of it.
Get any of these gifts for your proud plant parents friend and help them embrace their love for the plants that they have. They would surely love you for the thoughtful gifts that you bless them with.